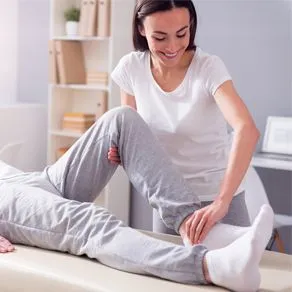 We strive to make your first visit to our office a comfortable experience. Our receptionist will greet you and ask you to fill out our required forms that help give us important information about your condition. The doctor will then spend some time asking more specific questions about your condition to determine if chiropractic care is right for you. If chiropractic care is not the answer, we will help refer you to another health care provider.
After discussing your condition, the doctor will give you a thorough chiropractic examination that will assess your range of motion, reflexes and other postural, neurological and orthopedic examinations. If needed, the doctor may take x-rays to further evaluate the structure and integrity of your bone anatomy.
After all of the information including forms, exams and x-rays (if needed) are completed, the doctor will then go over your report of findings and explain the treatment plan that is right for you.
Most patients will get relief from their very first adjustment. Chiropractic adjustments are gentle enough for children yet will help restore function and movement for the athlete and senior. Our goal is for you to maintain an active and healthy lifestyle.